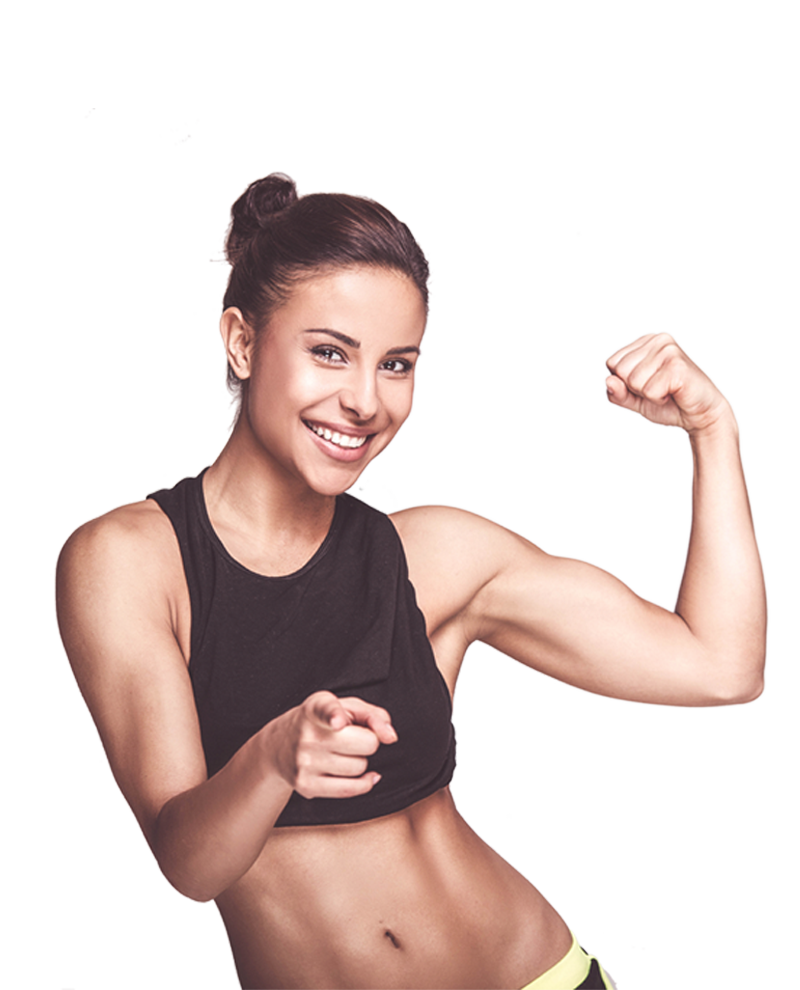 What is Fit 1 Boot Camp? How is it different from a regular gym?
At Fit 1 Boot Camp, we provide result focused group training programs. Your Personal Trainers are experts at what they do. We put together groups of people with similar aims and objectives of fitness and health. So when you train with us, you are all working, competing and having fun with each other and achieving your goals simultaneously.
Fit 1 Boot Camp gives you a safe, clean and motivating environment to achieve your fitness goals. This differs from a gym because we absolutely detest overcrowding our facilities. And our results are GUARANTEED! No one will be hogging the equipment when it's your turn to use them and you will get all the benefit of our coach's experience and knowledge without paying exorbitant sums of money for a personal trainer at a gym! Also, you won't have to deal with intimidation and broken equipment.
Am I too unfit to do this boot camp program?
No you are not!
In fact that is exactly what our Fit 1 Boot Camp is for. We make sure that all our participants only do as much as they are physically capable of doing. Whatever fitness level you are at, your personal trainers can help you improve upon it. We have had men and women of all ages attend our programs and get great results.
I'm looking for more advanced classes, do you have something that will challenge someone like me?
In short, "Yes!"
Our programs are multi-leveled and can be customized to the needs of people with different fitness levels. This also includes you. So, rest assured that you'll get the workout of a lifetime with our exercises that can be personalized to your fitness needs.
Do I have to work out every day? What happens if I can't make it to every Boot Camp class?
Try to come to as many sessions as possible at the start of your boot camp program.
The classes are held six days each week. It will be best if you can manage to come to minimum 2-3 classes every week. Significant results can be achieved with only 2 classes as well, but regularity and commitment is vital to your success.
In case you find yourself too busy to attend the boot camp for a week, chances are that you are just procrastinating. You will need to find yourself the time, energy and commitment to do this program. You need to look good, feel good and be healthy for yourself.
Do I need to bring any special equipment to Boot Camp?
Bring a mat or towel to exercise on (we do have mats here), a bottle of water, a hand towel in case you sweat a lot and all the enthusiasm you can muster!
We also recommend that you wear appropriate clothing i.e. workout pants and t-shirt/tank and running or cross training shoes.
Also, EAT SOMETHING before coming over! Otherwise you might get a bit light-headed during your workout.
What exactly will I get out of Boot Camp?
Well, for starters, you will become more confident and your self- esteem will soar once you have completed the program. FOR EVERY MONTH that you continue with the program you can expect to lose anywhere between 3 to 8 pounds, go down up to two dress sizes and burn off 2% to 5% of your body fat.
What about inclement weather?
It's an indoor boot camp so we can open all year round. The only time we will be closed is if there is unusually severe weather such as blizzard conditions, hailstorms etc. You will be informed via email if your classes are being rescheduled due to bad weather. Otherwise, come rain, come shine, we train all the time!
Can I pay class by class in your training program?
No!
Part of the reason our system is so successful is the support and motivation that you get from your fellow Boot Campers as you progress together. If you choose to show up to only a few classes on a pay as you go basis, this could make you feel left out of the group and you may not know what is going on with the exercises. More importantly for you, it could mean that you are not as committed to your fitness as you think. Paying consistently for the Boot Camp is, in the beginning, an incentive in itself to get your money's worth. Once you see and feel the results a few Boot Camp sessions can make, we know you will be inspired and enthusiastic to attend the whole program.
We encourage all our participants to get fit and find new fitness friends in the future. If you choose to show up to only a few classes, you might feel left out of the group and you might not know what is going on with the exercises as you may be assigned an advanced class. But, more importantly, attending boot camp on a "Pay per Class" basis means that you may not be as committed to your fitness as you think. If you consistently pay for the boot camp, you will find the time and energy to push yourself to attend the whole program and not let your money go to waste.
Yes! I'm Ready For A Healthier Life!
  If you're ready to get in the best shape of your life then contact our certified personal trainers today for a free consultation and let's discuss your goals. If you would like to try us out to get a feel for what we do call today for a FREE introductory session!
<div id="ab-optin-container"> <form action="https://app.uplevelapp.com/wf/process.aspx" method="post"> <div style="display:none"> <input type="hidden" name="ab_locationID" id="ab_locationID" value="1142" /> <input type="hidden" name="ab_fid" id="ab_fid" value="1291" /> <input type="hidden" name="apiKey" id="apiKey" value="0s-159f2a835bef49cf805a5f8aa54938c8" /> <input type="hidden" name="ab_upID" id="ab_upID" value="" /> <input type="hidden" name="ab_uuid" id="ab_uuid" value="" /> </div> <input type="text" required="required" name="ab_firstName" id="ab_firstName" placeholder="First Name" value="" style="box-shadow: none; font-size: 14px; border: 0px solid rgb(153, 153, 153); color: rgb(38, 38, 39); padding: 10px; width: 100%; margin-bottom: 10px !important; box-sizing: border-box; font-family: "Helvetica Neue", Helvetica, Arial, sans-serif; text-align: left; background: rgb(255, 255, 255);" /> <input type="text" required="required" name="ab_lastName" id="ab_lastName" placeholder="Last Name" value="" style="box-shadow: none; font-size: 14px; border: 0px solid rgb(153, 153, 153); color: rgb(38, 38, 39); padding: 10px; width: 100%; margin-bottom: 10px !important; box-sizing: border-box; font-family: "Helvetica Neue", Helvetica, Arial, sans-serif; text-align: left; background: rgb(255, 255, 255);" /> <input type="tel" required="required" name="ab_mobile" id="ab_mobile" placeholder="Mobile Phone" value="" style="box-shadow: none; font-size: 14px; border: 0px solid rgb(153, 153, 153); color: rgb(38, 38, 39); padding: 10px; width: 100%; margin-bottom: 10px !important; box-sizing: border-box; font-family: "Helvetica Neue", Helvetica, Arial, sans-serif; text-align: left; background: rgb(255, 255, 255);" /> <input type="email" required="required" name="ab_emailaddress" placeholder="Email Address" value="" style="box-shadow: none; font-size: 14px; border: 0px solid rgb(153, 153, 153); color: rgb(38, 38, 39); padding: 10px; width: 100%; margin-bottom: 10px !important; box-sizing: border-box; font-family: "Helvetica Neue", Helvetica, Arial, sans-serif; text-align: left; background: rgb(255, 255, 255);" /> <button type="submit" class="ab-optin-submit-button" style="outline: none; padding: 15px; width: 100%; text-align: center; box-sizing: border-box; cursor: pointer; color: rgb(255, 255, 255); font-family: 'Helvetica Neue' Helvetica, Arial, sans-serif; font-weight: bold; font-style: normal; font-size: 12px; border: 0px none rgb(208, 25, 25); background: rgb(234, 192, 60);">CLAIM YOUR FREE CONSULTATION</button> </form> </div>