Karma Bootcamp Drop In Classes
Join us with your friends and family every Saturday morning at 10:30am for a total body workout. Contact us today to arrange your class orientation that begins at 10:15am sharp. Bring workout clothes, clean indoor shoes, water and come hydrated!
Karma Bootcamp is a  multi-leveled 18+ Co-Ed class! Your contributions of $5 -$20 are welcome.
Fit 1 Bootcamp is a proud supporter of AbilityGives. AbilityGives provides specialized equipment to children with physical disabilities and complex medical conditions. 100% of your donations to Ability Gives will help this inspiring organization give the "Gift of Independence".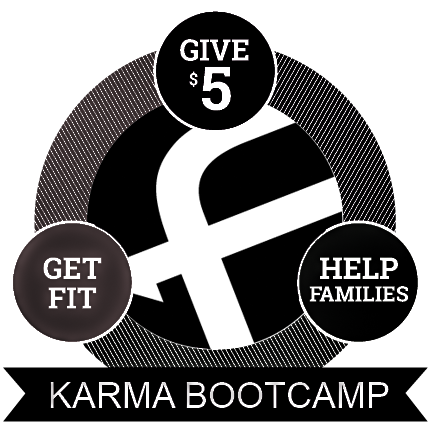 Yes! I'm Coming to Karma Bootcamp!
Contact us to arrange your class orientation. Please bring workout gear that you can move easily in along with clean indoor shoes for training. We keep our facility clean. Also bring a water bottle, we have filtered water so you can fill it up. Please come hydrated!