Make Yourself Better Monday: Be Happy and Healthy and Just Say "No" 
Welcome to Fit1 Bootcamp's Make Yourself Better Monday! Every Monday we share a post aimed to support you on your health and wellness journey. This week's self-improvement tip is based on Paulo Coehlo's quote "When you say yes to others, make sure you are not saying no to yourself".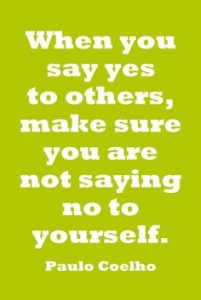 It's easy to fall into the "Yes" trap: "Yes, I'll skip my workout to take my kids to hockey practice", "Yes, I'll leave my healthy lunch in the fridge so I can go out for lunch with my colleagues", "Yes, I'll stay up late on a weeknight so I can spend time with my friends"
Most of us are guilty of sacrificing our time, nutrition, health, wellness, and happiness when we say "Yes" for the sake of our families, friends, and work.
This week, we challenge you to take a moment and reflect before you say "Yes". Is it possible to say "No, but…" instead? What will you gain by saying "No"? How will you feel? It's as easy as:
"No, I can't take the kids to hockey practice again, but I can drop them off if another parent will pick them up", "No, I can't go to lunch, but I can join you for a tea after I eat my nutritious packed lunch", "No, I can't meet up after 9pm on a weeknight, but I would love to have you over for an earlier dinner, or meet up on the weekend" (meet up at Karma Co-Ed Bootcamp on Saturdays at 9am!).
We challenge you to try saying "No" this week, and say "Yes" to nutritious eating, sleeping for at least 7 hours per night, setting healthy boundaries with your time, and scheduling non-negotiable workouts!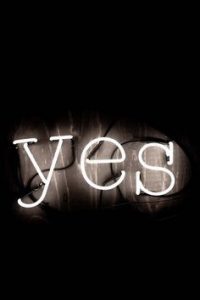 Join the community of supportive and motivated bootcampers of all ages, sizes and backgrounds at Fit1 Bootcamp! Our indoor bootcamps take place in a state of the art private training gym, 5 minutes walk west of Islington Subway Station. Skip the crowds at the chain gyms, and experience fast, effective and lasting results.
Co-Ed Bootcamp Classes in our indoor state of the art gym Etobicoke, Toronto, on the Mississauga border:
Monday, Wednesday, Friday: 7:00am – 8:00am, 6:30pm – 7:30pm
Tuesday, Thursday: 6:00am
Saturday: Karma Classes (minimum $5 donation to abilitygives.org) 9:00am
Toronto Women Only Bootcamp Classes in Etobicoke:
Monday, Wednesday, Friday: 9:30am-10:30am
Personal Training in a new private training facility Etobicoke, Toronto. Available 7 Days Per Week By Appointment